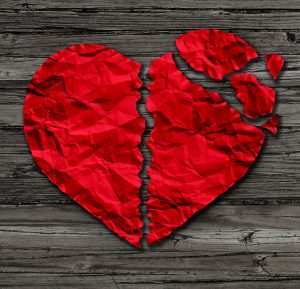 "It's OK to not be OK."
For anyone who is grieving a profound loss, those words may be powerful and affirming. They are the foundation of the online community Refuge in Grief, founded by Megan Devine, a Pacific Northwest writer, speaker, and grief advocate. Megan writes:
"If your life has exploded into a million little bits, you don't need platitudes. You don't need cheerleading. You don't need to be told this all happened for a reason. Some things cannot be fixed. They can only be carried."
If this message resonates with you because you have recently lost someone you love — or because you are providing grief support for a loved one — check out the resources available through Refuge in Grief. Here are two of our favorites (downloadable for free):
"8 Simple Acts for an Unbearable Time" is a survival guide for those experiencing early grief.
"Do This Not That" includes helpful tips for supporting a loved one.
Refuge in Grief also offers writing courses, art exercises, an audio book for working through early grief, and a print book that promises "a whole new way to look at grief — and love."
https://coementalhealth.com/wp-content/uploads/2018/03/COE-blog-featuredimage.jpg
121
121
COE Team
https://coementalhealth.com/wp-content/uploads/2017/02/COE_logo-wide.png
COE Team
2018-11-14 02:32:15
2020-04-23 22:36:47
Finding Refuge in Grief