Seeking help or have questions?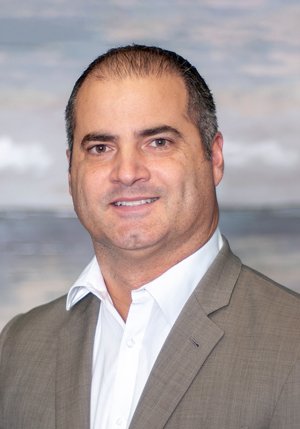 Gilbert M. Simas, MD, MBA
Founder and Director of Medical Services
Dr. Simas is board-certified in Psychiatry and Addiction Psychiatry. He offers compassionate, personalized care for each patient. Dr. Simas is experienced in providing both outpatient and inpatient psychiatric care. His special expertise is in the treatment of co-occurring mental health and substance use disorders. Dr. Simas opened the Center of Excellence in Co-Occurring Medicine in 2015 to better meet the tremendous community need for psychiatric care and addiction services. He is experienced in treating opioid use disorder with Suboxone®, an effective medication for suppressing withdrawal symptoms and decreasing cravings. Dr. Simas is also a pioneering provider of telepsychiatry services.
Please note: Dr. Simas is not taking new patients at this time.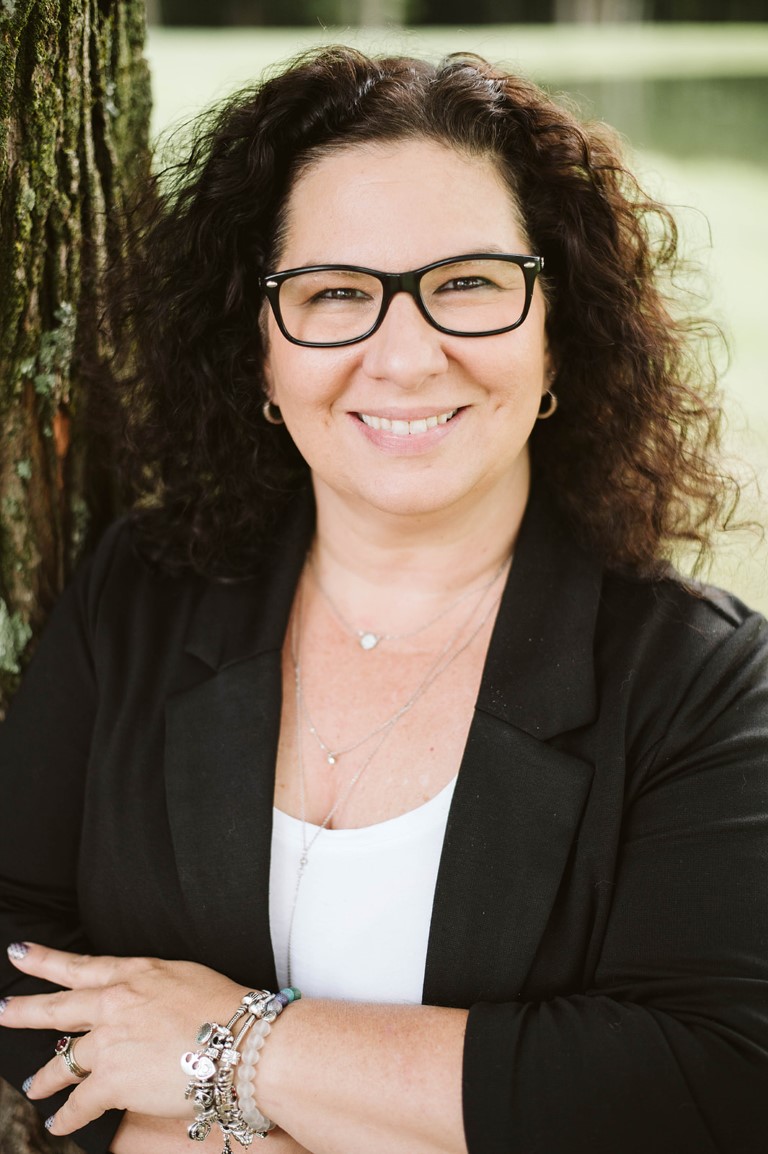 Ginny Weston
(She/Her)

, MSN, PMHNP-BC

Ms. Weston is a board-certified lifespan Psychiatric Mental Health Nurse Practitioner specializing in all ages, including children and adolescents, the LGBTQ+ population, as well as prenatal/postnatal mental healthcare. She also specializes in telehealth having started her entire nursing career online.

Ms. Weston lives in Lancaster, Ohio which is just southeast of Columbus. She began her career in behavioral health as a therapist having attended The Ohio State University for psychology and Wright State University in Dayton for her masters in clinical counseling. She worked as an independent counselor in Ohio for 18 years at a community health center. She decided to return to school first for the registered nurse degree from Ohio University then her masters in nursing from Kent State University. She was able to get her certification from Postpartum Care International in the last year for specific training for pre and postnatal mental health care.
Prior to working in Oregon, she worked as a nurse practitioner at community health centers in several areas around southeastern Ohio via telehealth.
Ms. Weston loves spending time with her wife and children, kayaking, traveling, as well as rooting for her Buckeyes and Browns. She also looks forward to visiting Oregon as often as she can!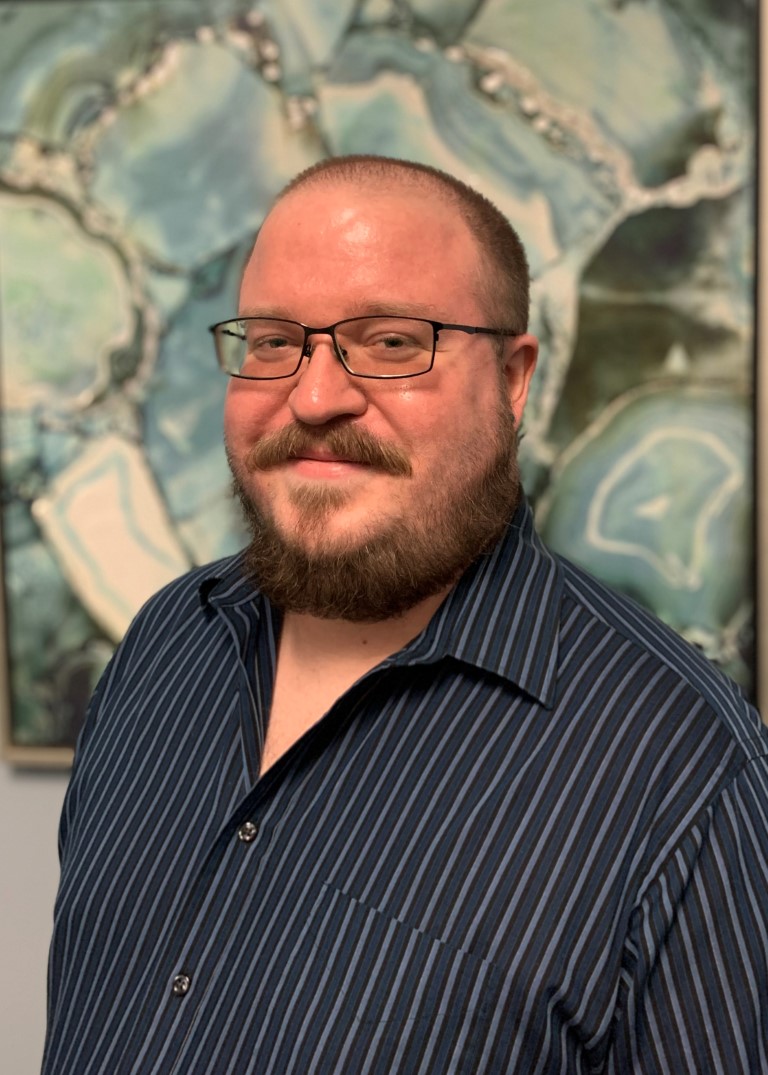 Kyle Anderson
(He/Him)

, MSN, PMHNP-BC

Mr. Kyle Anderson is a Psychiatric-Mental Health Nurse Practitioner who graduated from the University of Texas Health Science Center located in San Antonio, Texas. He originally earned a Bachelor's degree in psychology from Abilene Christian University.  Recently he relocated to Portland to provide outpatient psychiatric care to continue his path of supporting people in need. He engages in brief supportive psychotherapy in each session as a means to enhance treatment outcomes and get to know the individuals he works with. He is experienced in treating opioid use disorder with Suboxone®, an effective medication for suppressing withdrawal symptoms and decreasing cravings.

He is interested in providing care to those who desire a partner in treatment, he is a provider that works "with people" and not "on people".
He seeks to work with patients that utilize their own strengths in addition to the guidance and interventions offered, to produce outcomes the patient can take pride in.  He is an avid consumer of sushi, loves to wander and explore, travels extensively, and is very much a "car person".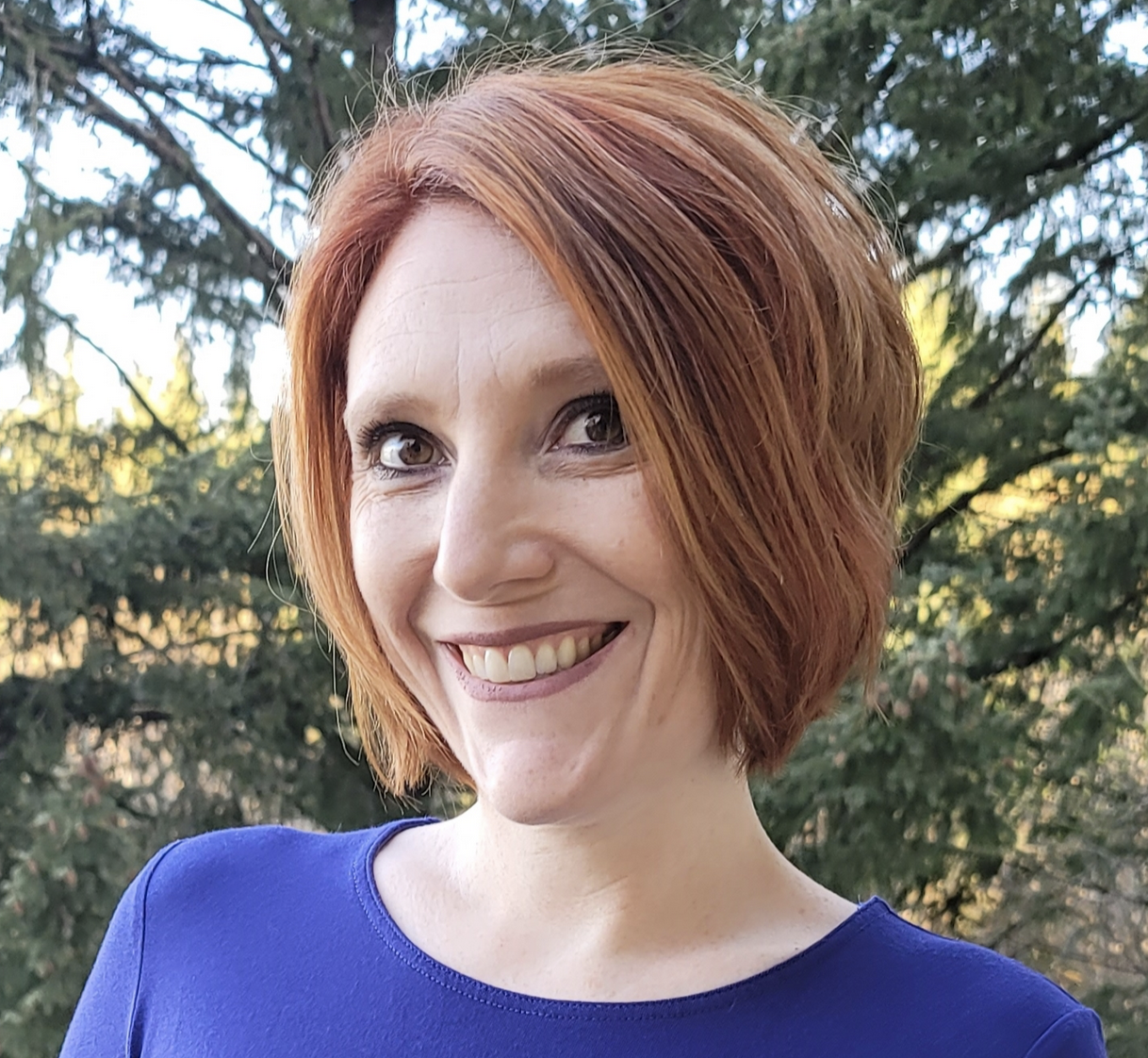 Bonnie Lambert
(She/Her)

, PMHNP-BC

Ms. Bonnie Lambert is an Oregon native; she has spent 18 years navigating the mental health landscape in the Portland metro area. Starting as a licensed therapist in 2008, she expanded her horizons in 2013 with nursing education at Oregon Health Science University, becoming an RN in 2014, and achieving board certification as a Psychiatric Nurse Practitioner in 2016. Bonnie is seeing patients 15 and up in the office and via telehealth.

Her diverse journey spans outpatient, inpatient psychiatry, emergency care, and correctional settings and much more. She is also committed to battling the opioid crisis through innovative suboxone treatment.
Her background as an experienced therapist and now a Psychiatric Nurse Practitioner offers resources beyond medications. She employs psycho-dynamic, cognitive behavioral and mindfulness treatment modalities in support of judicious psychiatric medication prescription. She wants to continue her mission to support treatment efforts in substance abuse and mental illness.
Outside of work, she is a mom, a wife, and owner of two dogs and a cat. Any spare minutes are spent reading thriller fiction.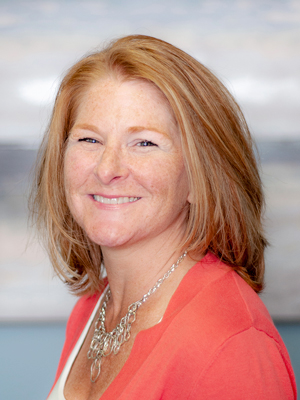 Kerri Harrington
(She/Her)
Director of Operations
Kerri started with Center of Excellence in 2015 she oversees all clinic operations — with the goal of providing compassionate, expert care to every patient, during every visit. Kerri works tirelessly to ensure you receive superior care in a supportive and non-judgmental environment. Her goal is to continue to grow the clinic to keep up with the community's need to have a safe environment to receive the best mental healthcare possible.  Kerri's staff shares her belief that everyone should be treated equal and cared for.
 "Mental health…is not a destination, but a process. It's about how you drive, not where you're going." — Noam Shpancer, PhD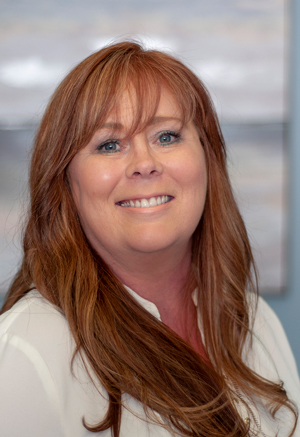 Jackie Johnson
(She/Her)
Operations/Billing Supervisor
Jackie is dedicated to providing the best service to patients, whether she is scheduling an appointment, verifying insurance benefits, or setting up a payment plan. Her sense of humor and willingness to go the extra mile will make you feel welcome and safe. "The best part of my job is the time I spend with patients — listening to their stories, making them feel comfortable, and reassuring them that they are in good hands with our providers," Jackie explains. "Our team is here to help patients in any way we can, in a supportive and non-judgmental environment." Prior to joining the Center of Excellence, Jackie worked as a senior customer service representative. In her free time, Jackie enjoys gardening and spending time with family.
Jackie's favorite inspirational quote:
"It's not about perfect. It's about effort. And when you bring that effort every single day, that's where transformation happens. That's how change occurs."
— Jillian Michaels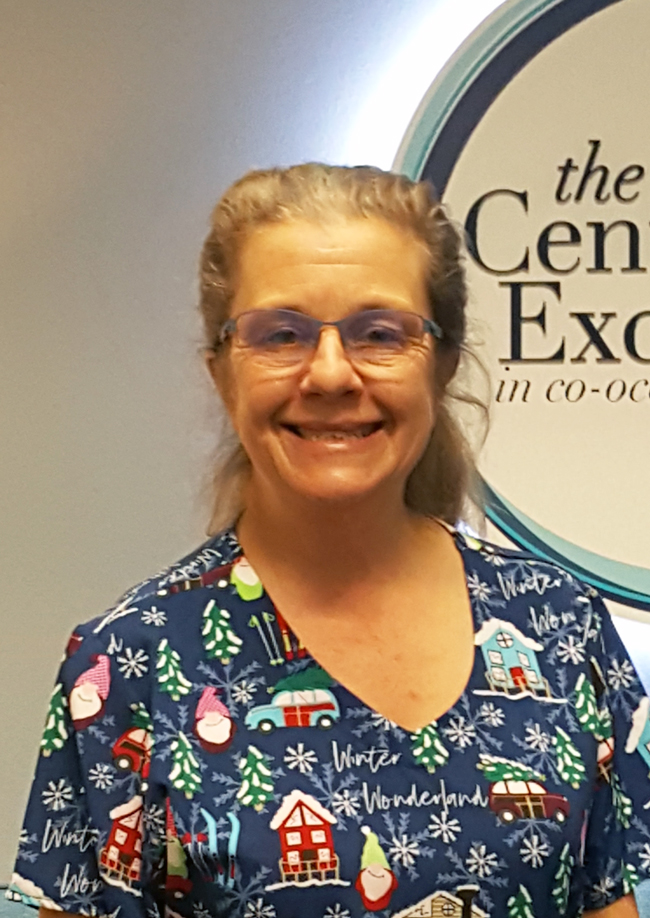 DeeAnn Aldana
(She/Her)
Certified Medical Assistant
My name is DeeAnn, I am the Medical Assistant for Center of Excellence.  I joined the team in February of 2020.  I grew up in Seattle, WA. with my family and two older brothers.  I relocated to Beaverton, OR. in 1996.  I moved back to Seattle for school where I studied at Seattle vocational institute and graduated in 2004 as a Medical Assistant.  I choose to be in the medical field for many reasons.  I came from a family of medical professionals and have been around people helping people my whole life.  I personally want to make an impact in my community by helping and supporting our patients with their mental health struggles and successes.  In my spare time, I enjoy gardening, cooking, camping, swimming and spending time with my children, friends and family.
Quote:  "Saving the world one patient at a time"
   – Don Dunkle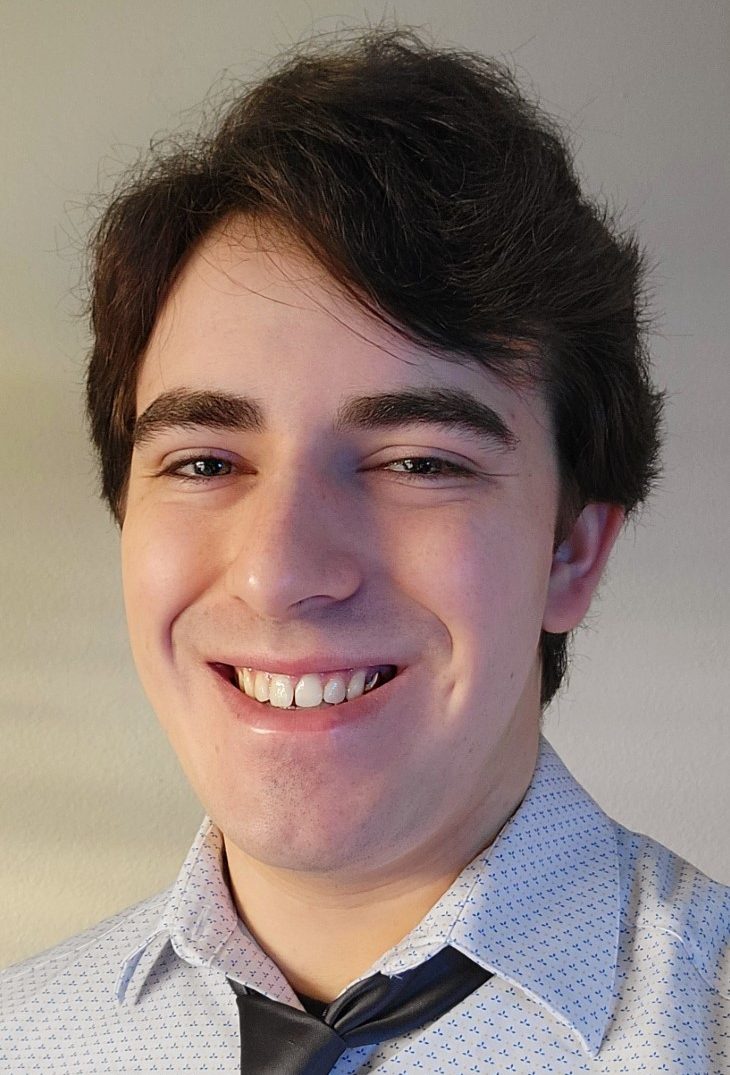 Ben Mansfield
(He/Him)
Administrative Assistant
Ben is our Administrative assistant.  He is here to help and make the patients as comfortable as possible during their time at the Center of Excellence.  Ben wants our patients to come in knowing that everything is going be okay, and leave knowing everything is going get better.  Ben has always worked in customer service and prides himself in setting bar for helping others.  When not at the office, Ben enjoys playing video games, building gaming PCs, and spending time with his partner, M, and their two cats.


The Center of Excellence in Co-Occurring Medicine

Call us to schedule an appointment